Products
Essential Business Management Solutions
Power KDM
Key Decisions Management
Optimum Business Decisions
Power RM
Roadmaps ManagementStrategic and Operational Roadmaps
that inspire customers and staff
Power BM
Benefits Management
Take action on business benefits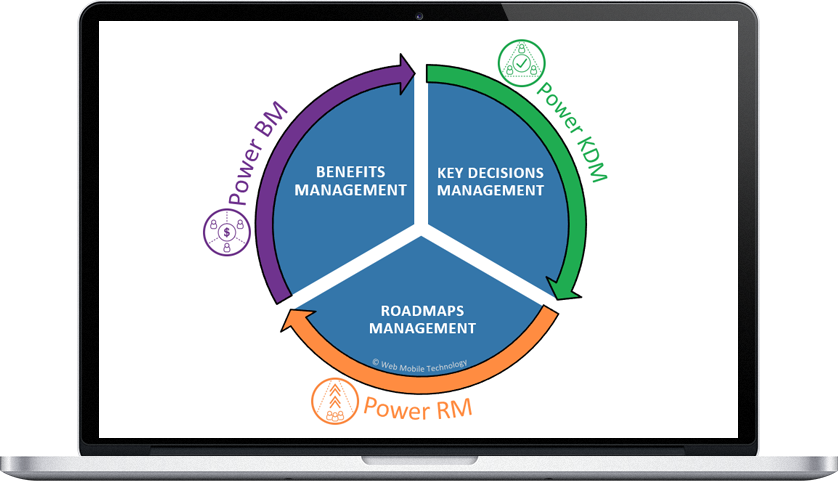 Team Collaboration
Enable team members to collaborate across divisions and locations to drive successful outcomes.
Team Transparency
Enable team members to view the business direction and view real outcomes across the business.
Team Alignment
Full executive clarity provides teams with an aligned vision, inspiration and the drive to succeed.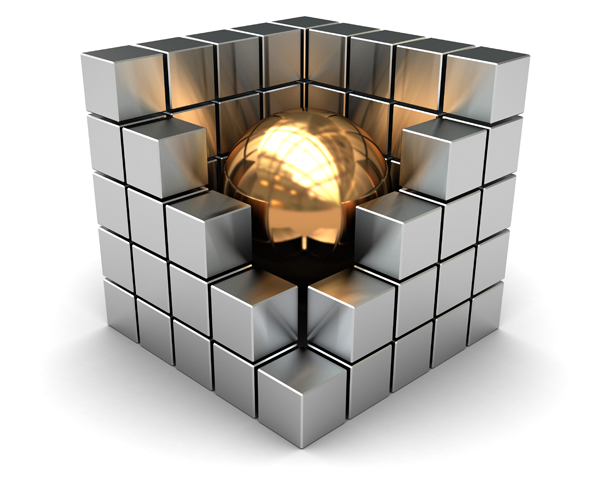 Executive Gold Suite ™

Power KDM ™ Key Decisions Management
Power RM ™ Roadmaps Management
Power BM ™ Benefits Management
Each product delivers signficant business value on it's own or they can be purchased as an integrated suite.
View Pricing
Showcase product: Power KDM™
The ultimate Key Decisions Management solution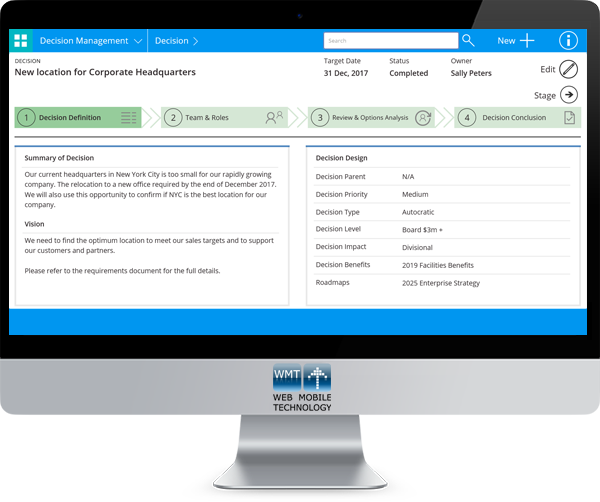 Power KDM™
Business is built on decisions!
Drive optimal decision-making outcomes
A turnkey solution that is deployed on your existing platform
Microsoft Office 365 | Dynamics 365 | SharePoint Online
Salesforce | SAP | Oracle | IBM | NetSuite
30 day free trial available now
Free Trial
Product Snapshot:
Power KDM ™ is a software solution that enables:
Smarter, collaborative decision-making to deliver accelerated and successful outcomes


Viewing the full perspective of decision options against the short term impacts and the ongoing impacts (incl. the level of risk)


The alignment of key decisions to the enterprise strategy
Outstanding Business Outcomes
Power KDM supports the delivery of optimal strategic business decisions that result in competition beating outcomes!
Adam Whitelaw - CEO of Web Mobile Technology
Estimate your return on investment now
ROI Calculator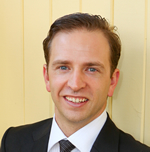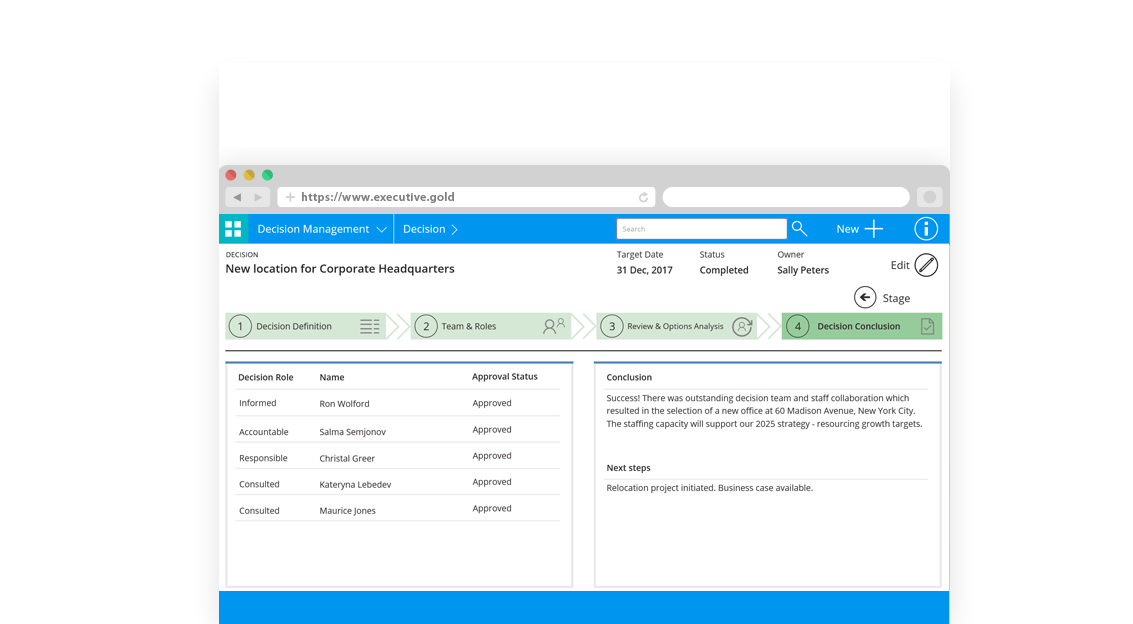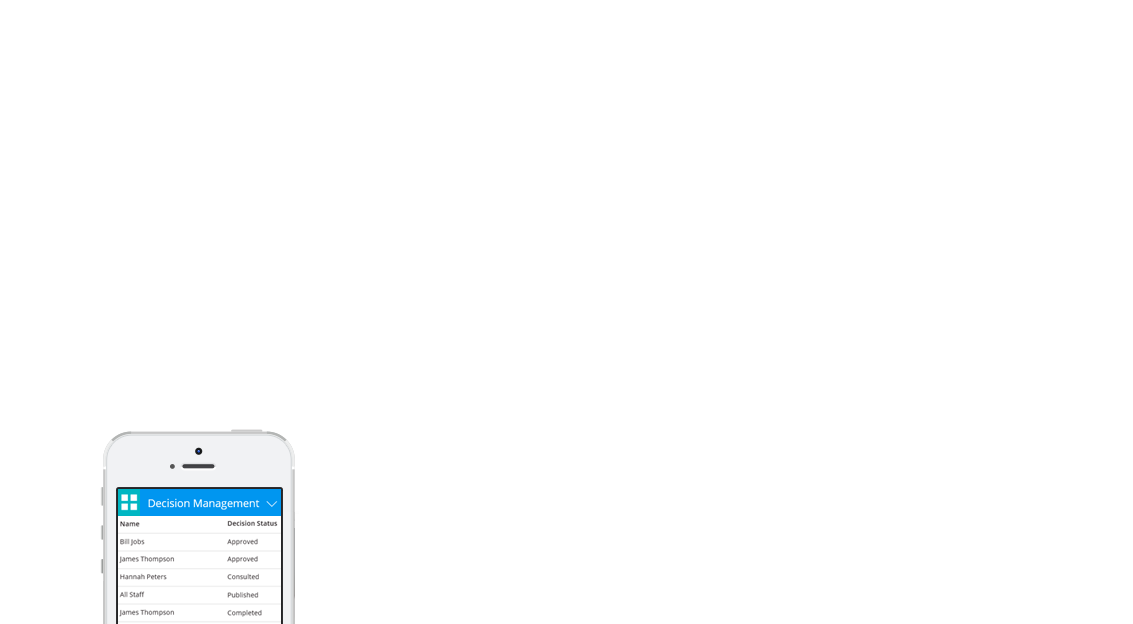 How it works
A Collaborative Workflow with a built in Decision-Making Model
Turn key SaaS solutions. Implementation support available: Partners