The Challenge of Embracing IT for Business Success Part 1 of 2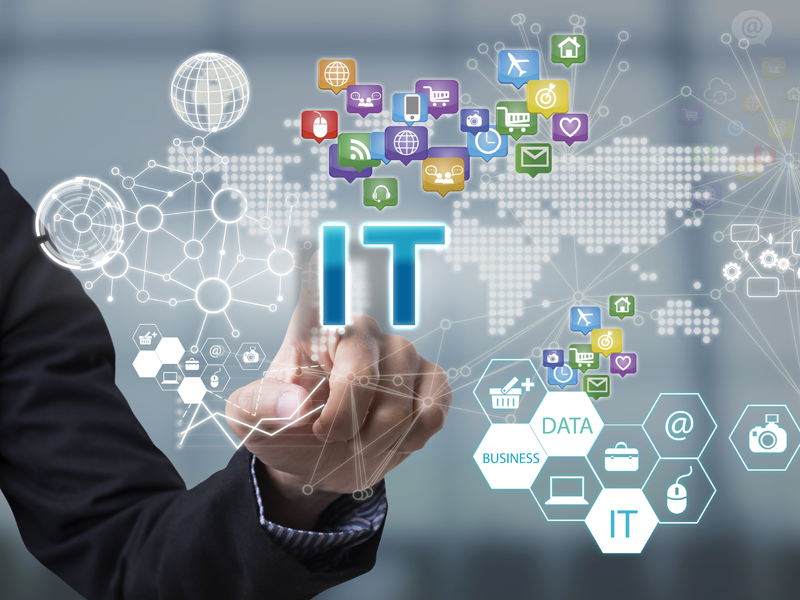 The challenge for all businesses is to be profitable, year on year, and not be over-run by competitors or changing circumstances.
There exists, right now, a once-in-a-century, dramatic and rapid change in circumstances. It's called the Digital Economy.
For IT companies, the circumstances represent a bonanza. Like a gold rush, there's plenty of money to be made and the most successful succeed beyond belief. IT companies impact non-IT companies especially, because their lack of IT sophistication makes them particularly vulnerable. For example, think Uber and taxi companies.
For non-IT companies, the single-most important consideration now is to incorporate IT into the heart of their operations. The first questions to ask are how much or how little to incorporate IT, at what pace, when and why.
The answers are different for different industries, companies and sizes of companies; but, there are no exceptions to the challenge.
For every company, the fundamental requirement is to build and maintain profitability while incorporating some element of digitisation into their business.
The range of considerations is staggering. While many non-IT companies are getting their heads around which mobile phones and phone plans to choose for their staff, others are already embracing cloud technology; others, further ahead, are seeking IT consultation on any potential to disrupt their industry by reinventing their business mission and model.
The non-IT industry global behemoths are generally way ahead of the curve, having brought their greatly enlarged IT Team to the heart of their disruptive, new enterprise mission; and leading them to opportunities for mergers, acquisitions and hostile takeovers as they profitably expand into a larger share of their market, or horizontally or vertically integrate their business model, or move into seemingly unrelated markets.
For every company, it is critical to not be left behind. For those who are, it will mean declining profits, customers, growth, and the threat of being bought out by a competitor or closed down.
The options for moving forward are already confounding and, for the foreseeable future, options will morph into more and different options.
Part 2 of this 2-part article looks at a possible pathway into the Digital Economy and considerations of Cloud Computing.
The bottom line message of Part 1 is this: no matter how big or small your business, and how big or small your IT Team, in the very near future you can expect that the concept of a business that does not have IT at their core will be a thing of the past.
Web Mobile Technology's Power KDM™ solution supports the acceleration of business and IT collaboration through the management of strategic decisions.
A free 30 day trial is available today: Power KDM™