5 Key Ways to Avoid the Cost of Inaction in Business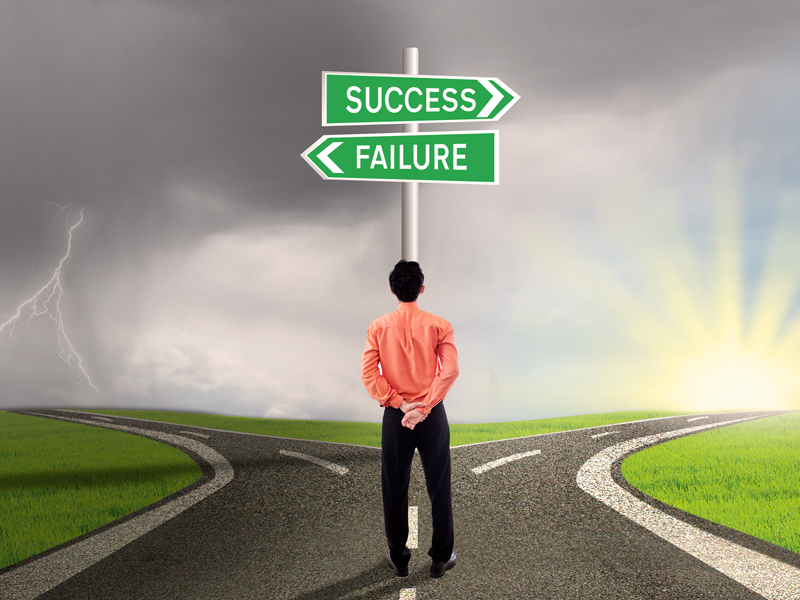 Inaction can happen at every level of a company, from the Board down to the ground floor. Corporate culture often follows the perceived character of the most senior person. Inaction, therefore, can be a symptom of a corporate's culture.
However, a corporation is only as strong as its weakest link, including links that may not be evident or addressed - for example, future planning, innovation, re-engineering, investing, to a name a few. So, this article looks at where inaction can have its most profound impact, and how it can be averted.
Cost of Inaction #1: A company can fall behind its competitors.
This can be avoided by (1) a company investing in meaningful measurement of its performance versus the industry and the its key competitors; and (2) a company taking action through the strategic execution of change.
Cost of Inaction #2: A company can weaken its brand equity.
This can be avoided by a company putting in place (1) realistic methods for regularly measuring the brand's image with its customers and partners; and (2) competent marketing processes and people to protect and manage the company brand.
Cost of Inaction #3: A company can lose momentum in a rapidly-changing environment.
Can this be avoided by a company future-proofing its business in these rapidly changing times?
This is the strategic challenge for senior management to forecast how and when to make structural change (buy, sell, expand, contract). The company strategy and the speed of change execution needs to be under relatively frequent evaluation to stay one step ahead of any impact of major disruptive events or new disruptive industries evolving out of new technology.
Cost of Inaction #4: A company can lose its best staff or best senior managers.
Building a company under capable leadership is fundamentally important and can work very well in the short and medium term. The long term can be a special challenge, for holding together the key personnel, some of whom may seek greener pastures, experience family or health issues, may be head-hunted; or may lose sight of the big picture as the company grows and changes in size, structure, mission or purpose.
Generally, as a company's best asset is its people, it is vital that Human Resources staff have the full support of senior management. That means, firstly, that all staff are fully recognised for their contribution to the overall mission and purpose of the company. Secondly, departments or teams need to be built into cohesive units and monitored periodically for their level of contribution, commitment to their roles and their ability to be flexible to changes within the company, the industry and the customer base [aka Talent and Performance Management].
Cost of Inaction #5: A company can lose influence with its suppliers, its customers and/or its investors.
Weathering a single major disagreement can be a test. Competitors quickly fill a market vacuum. A company's product range or services may no longer be quite so superior. A company's brand image may be in a seasonal or temporary tail-spin.
When a company breaks this problem down, there is one simple way to handle it. That is, avoid losing influence at all cost, if possible. The cost of recapturing or replacing a valued supplier, customer and/or investor will always be more expensive than ensuring that all of them are onside.
Web Mobile Technology offers a business accelerator to help:
There are many reasons for inaction, the ultimate answer is prompt appropriate action that delivers optimal outcomes to power a company forward.
The secret to achieving this is optimal decision-making, now greatly assisted by the Web Mobile Technology: Power KDM™ a Key Decision Management solution.
The Power KDM™ tool accelerates business success by boosting, assisting and supporting transformative change in all sizes of companies.